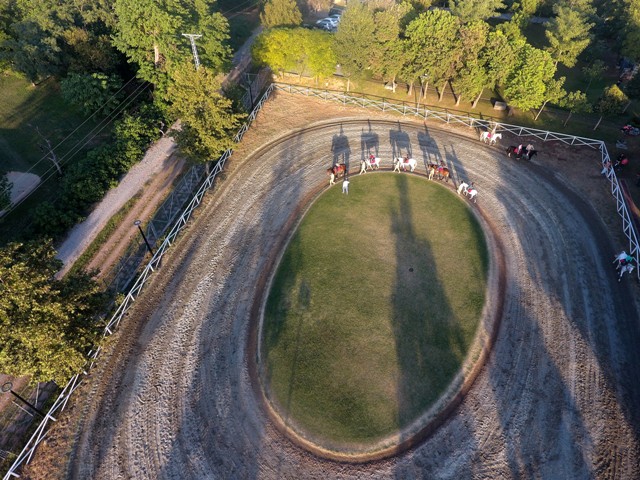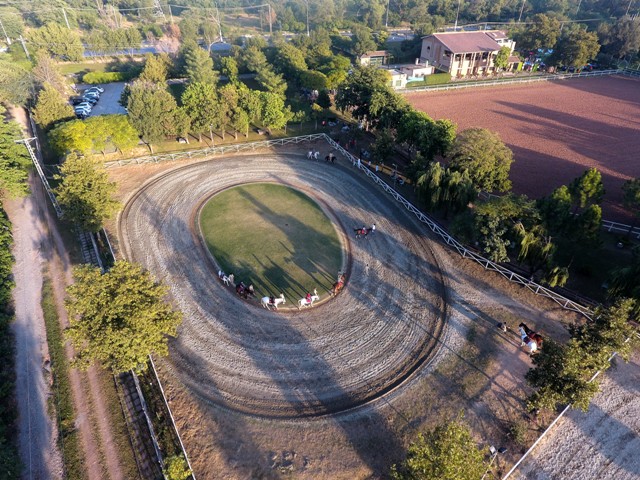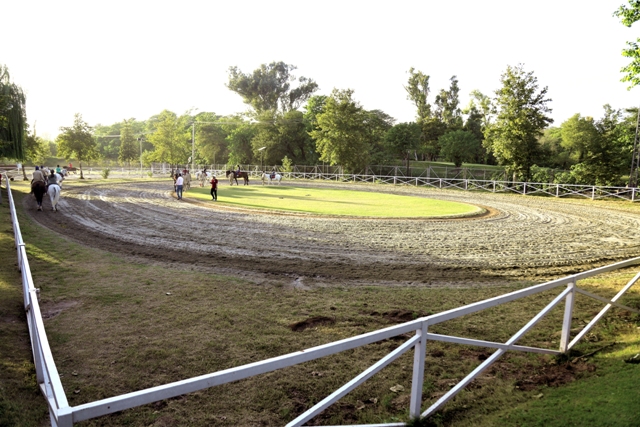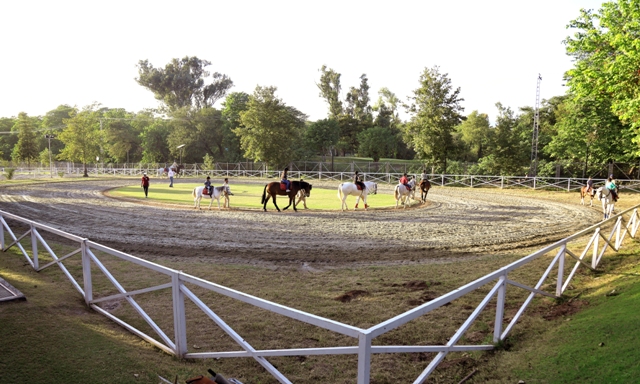 The Islamabad Club has recently revamped its horse riding facilities with professional management and new horses, suitable for riders at various levels. We have three riding rings of different sizes and aim to provide a safe and enjoyable riding experience for our members and guests.
Learning Riding – Options
We are keen to promote the sport of horse riding amongst all age groups, especially children. The basic equitation skill is taught by professional trainers through specially streamlined classes, in one of the following formats:
Riding Lesson for Children above 8 years of age.
Riding Lesson for Adult above 12 years of age.
We have an excellent riding ring where experienced riders can have the pleasure to ride casually or to polish their riding skills, under expert advice.
Single Class for children above 4 years of age (30 minutes).
Single Class for Adult (45 minutes).
Instructors will be available during riding sessions, free of cost.
8 Classes/Per Head/Per 30minutes for Children.
4 Classes/Per Head/Per 45 minutes for Adult.
Tuesday to Sunday
Morning: 07:00 AM to 10:00 AM
Evening: 03:00 PM to 07:00 PM
Monday Closed