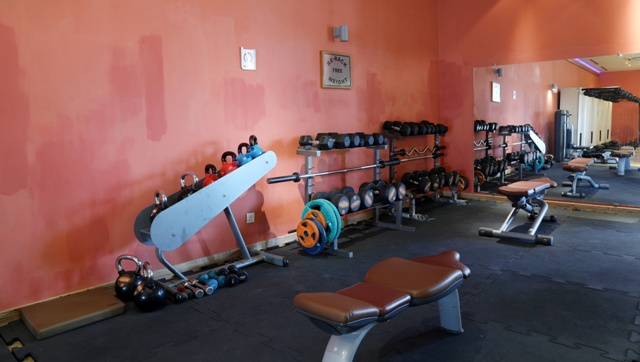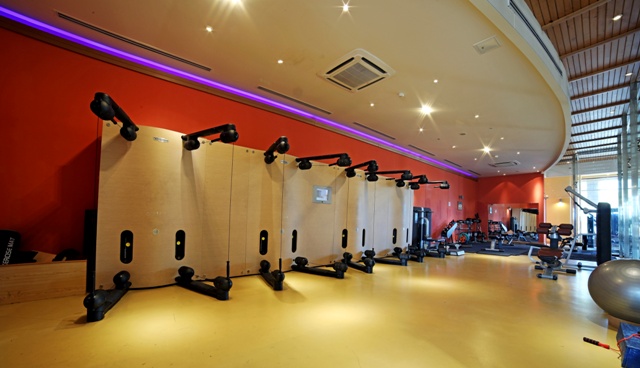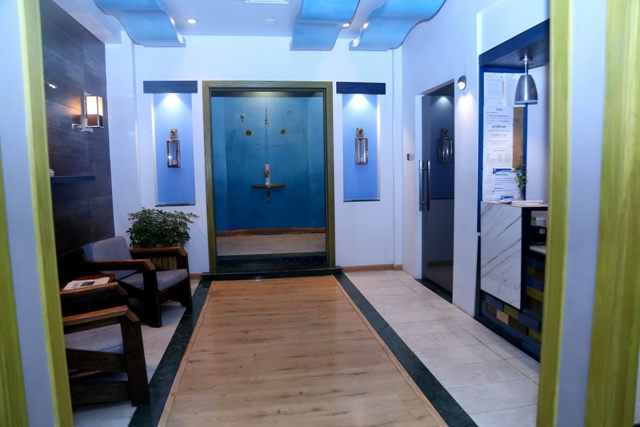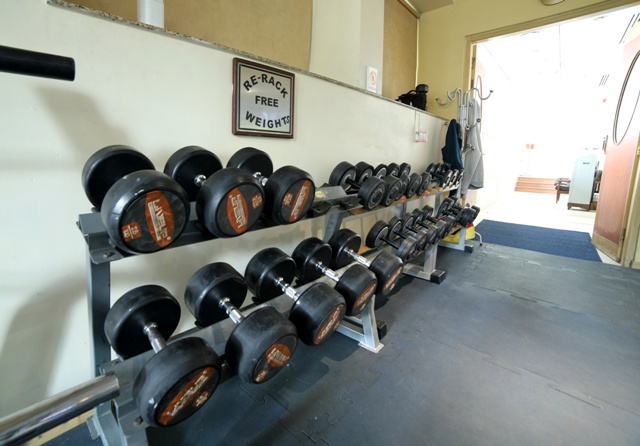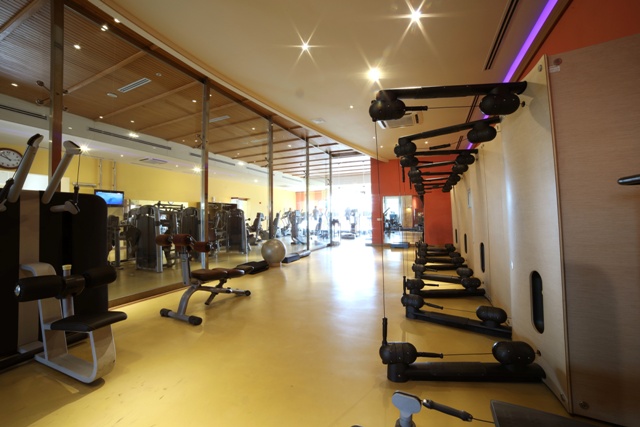 The gym facility of Islamabad Club is equipped with a variety of state of the art equipment, which caters to the fitness needs of individuals. The trainers are fully trained to ensure safe and result oriented exercises for our valued members. Our members can enjoy and benefit from the new fitness concepts and innovations as the gym is equipped with world class fitness equipment from Techno Gym Italy. Club gym facility comprises of a variety of customized exercise programs, such as individual training programs as well as group classes for members of all age groups, based on their health and fitness levels and lifestyles.
Kinesis is a new exercise system introduced for the first time in Pakistan in Islamabad Club, which allows moving in total freedom with three-dimensional resistance to the force of gravity, as well as strengthens and tones body muscles, and improves body stability, flexibility, self-perception and motor skills. Its "Integrated movement training," not isolated muscle training, because every exercise works multiple muscles at the same time.
Free weight room is equipped with the most advanced machines and free weights, which meet the requirements of those who would like to exercise with high intensity workouts. The free weight room is equipped with the following machines.
Radiant Machine
Multipurpose Smith machine
Biceps Curl
Dumbbells and plates in different range of weights
A six seater steam bath amenity available in order to relax the body and unwind the mind,
a great treatment for respiratory problems and physical distress, improves blood circulation ,opens the dead pores of  skin, provides relaxing and healthy experience.
Preeminent facility of changing and shower rooms is also available in the premises.
Islamabad Club has created a timeless, yet contemporary spa, offering a relaxed, high comfort, luxurious spa facility. Members enjoy a bespoke and highly personalized spa experience, with an extensive range of treatments and therapies designed to enhance all aspects of wellbeing and serenity.
Relax and unwind with the right kind of massages from our professional masseuses and masseurs, followed by dermatological and sensual detoxification either in the steam room, sauna or the snail shower!