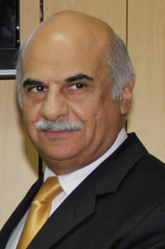 Dear Members
You must acknowledge that all over the world Clubs are known as exclusive facilities with tradition of decorum, reverence and religiously following the rules and manners. Islamabad Club is also a custodian and flag bearer of all such great traditions.
Club management has taken many initiatives to improve the available facilities and to provide cordial environment to the members and their families. One of our objectives is to further enhance the level of service quality and facilities of the Club.
The environment of Islamabad Club is second to none in the country. Its décor and propriety sets it apart from others. In order to maintain the decorum of the club, strict adherence to the club rules will benefit all members and enhance the prestige of our club. We are grateful to our members and their children for their cooperation on this issue baring a few who put the club administration in an embarrassing situation by showing disregard for the club rules causing inconvenience to other members as well. We are confident that our members will continue to maintain the congenial environment at the club. Keeping in view the same, the Club administration have been advised to be more vigilant in this regard and ensure strict compliance of the Rules in all areas of the Club.
We are confident that our distinguished members would appreciate the steps being taken are not only in their own interest but are also in the best interest of the Club.
Best Wishes,
Mohammad Jehanzeb Khan
Administrator, Islamabad Club