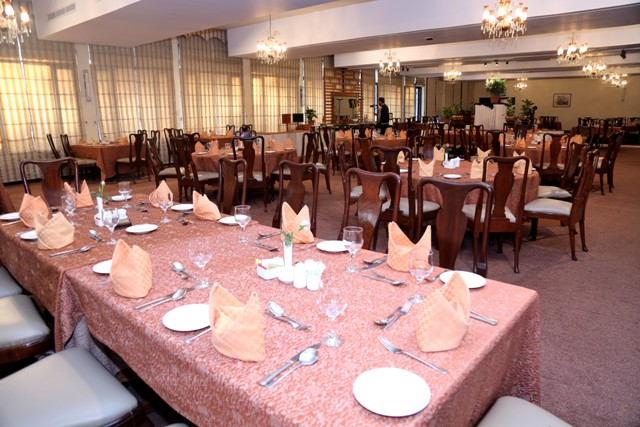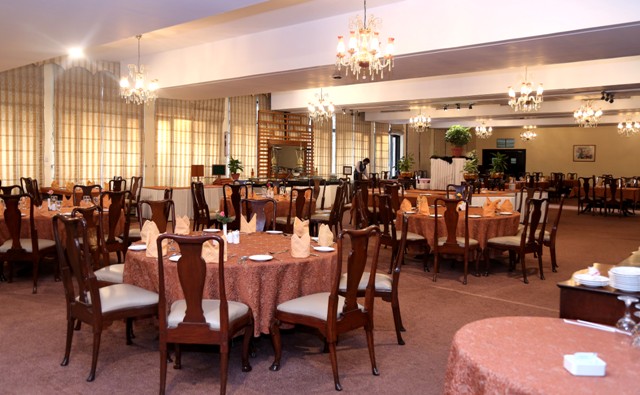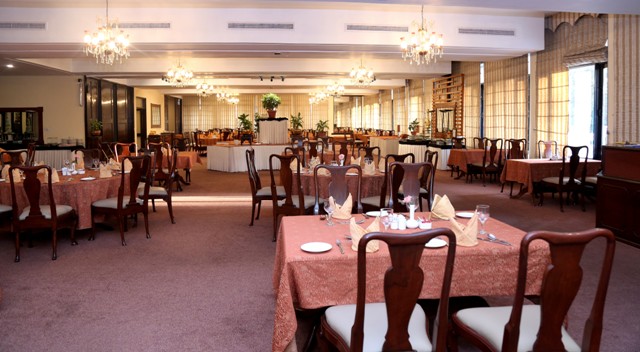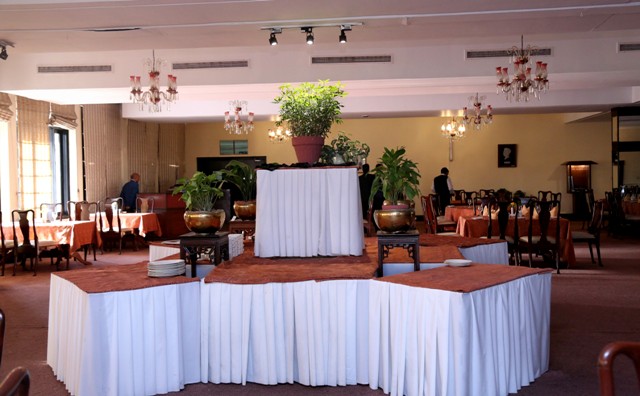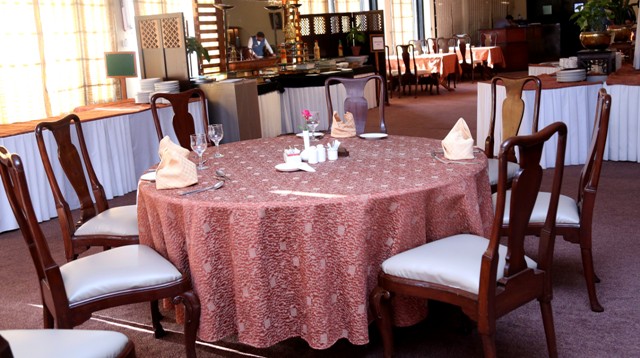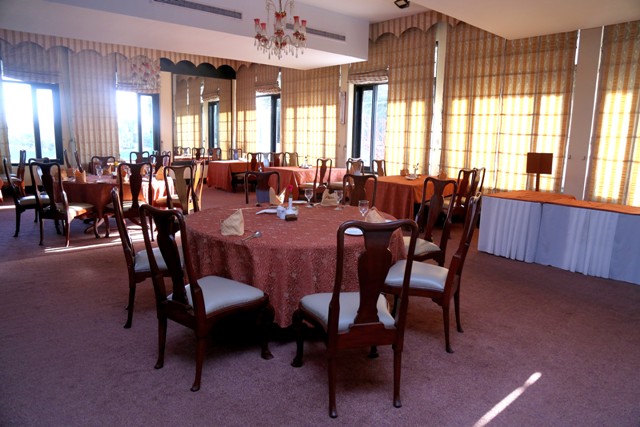 The Darbar Hall is the formal dining room of the club. An elaborate buffet is served at lunch time, while a' la carte menu is offered at dinner. Two private dining rooms are also available for members.
Menu: Serves Pakistani, Arabic, Continental & Chinese cuisine
Seating Capacity:  200
Dress Code at Lunch: Trouser & Shirt; Waist Coat on Shilwar Kameez.
Slippers and open chappal are not allowed.
Dress Code at Dinner: Dinner Jacket, Waist Coat on Shilwar Kameez.
No joggers, slippers & jeans are allowed.
Buffet Lunch                                                                                      12:30pm – 3:30pm
A' la carte Dinner                                                                             7:30pm – 11:00pm
Buffet Sunday Brunch (Seasonal)                                             11:30am – 3:30pm
Buffet Dinner (Only on Friday Nights with live music)      7:30pm – 11:00pm
Piped-in background Music
Table reservations may be made for Lunch & Dinner.